Scholarship Application for Current and Continuing Undergraduates
Application Closed
The 2018-2019 scholarship application is closed.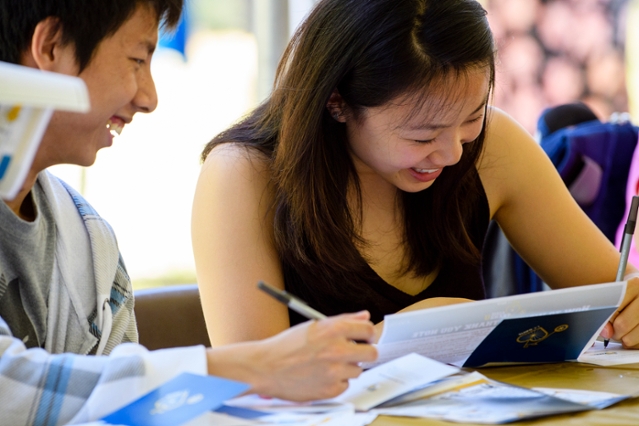 We're sorry you missed us! The scholarship application for the 2018-2019 academic year is closed. Our application for 2019-2020 scholarships will open in October of 2018.
Thank you to all of those who applied. The Committee on Undergraduate Scholarships, Honors & Prizes has read and scored applications. We will begin awarding scholarships in the summer.  
All continuing UC Davis undergraduates should reapply for UC Davis Scholarships yearly. The online Continuing Undergraduate Scholarship Application is available each year, from October to early January. To be eligible, you must have a UC Davis cumulative 3.25 GPA and a letter of recommendation.
If you've missed the application for 2018-2019 scholarships, check out our outside scholarships section for additional scholarship opportunities. 

Want the latest scholarship information from our office?
Join our scholarship-opportunities listserv to receive regular updates about the campus-based scholarship program, outside scholarship opportunities, prestigious undergraduate and graduate scholarships. To sign up, send an email to sympa@ucdavis.edu and indicate "subscribe scholarship-opportunities Firstname Lastname" in the subject line (be sure to type your actual name for Firstname and Lastname); leave the body of the email blank. As with any listserv, you can unsubscribe at any time.