Hot Topics of the Week!
Based on inquiries by phone and email, below are the top five topics of the week. 
Where can I see estimated aid for Summer Session 2023?

Our Summer Aid Estimator for 2022-23 will go live on March 1, 2023. Keep in mind that you must be enrolled in at least 6 units to receive summer financial aid. Waitlisted units do not count toward financial aid eligibility. For general information about summer aid and to access the Summer Aid Estimator once it is live, visit Summer Financial Aid.

Where can I obtain a 1098T tax form?

The IRS Form 1098-T Tuition Statement is available online in an electronic format at my.ucdavis.edu under the myAccounting tile. 

View and download your 1098-T form and find more detailed information at www.tsc1098t.com (UC Davis Site ID 11556), or call the 1098-T Support Center at (888) 220-2540 for live assistance with logging in and general information about 1098-T.

How will my financial aid change if I change my housing from on-campus to off-campus? 

For a breakdown of the budget difference between on-campus and off-campus housing for this academic year, visit Undergraduate Cost of Attendance and select the appropriate link (New or Continuing Students).

Since off-campus housing is less expensive than on-campus housing, a change in housing status would mean your Room & Board budget would be reduced along with your financial aid (compared to the on-campus housing budget and aid). Therefore, you will receive the same coverage, but less financial aid is required due to the decrease in budget.

If you are initially packaged as an on-campus student based on your 2023-24 FAFSA or CADAA, but our office verifies that you have no on-campus housing fees, we will revise your financial aid award for an off-campus budget.

I am interested in Summer Study Abroad, what are some resources for financial aid?

Financial aid for summer sessions differs from academic year aid. Limited funds are available during the summer, therefore, students are highly encouraged to plan, budget, and apply for available scholarships. Summer aid consists of federal and institutional loans, and minimal grants are available to eligible students. For more information regarding the summer financial aid process and for estimates, please visit Summer Financial Aid and use our Summer Abroad Estimator.

When will I know if I received the Middle Class Scholarship for the 2022-23 school year?

Eligibility requirements for the Middle Class Scholarship can be viewed at

California's Middle Class Scholarship (MCS) Program. For additional questions about eligibility, we recommend contacting the California Student Aid Commission at 888-224-7268 or logging in to your WebGrants to view your California state awards.

Update as of January 30, 2023: The majority of MCS awards have been processed. The remaining students will be finalized by the end of the winter term; students will be notified of completion via email. 

For more information, visit 

Middle Class Scholarship on the 

C

SAC website.
Ask Gunrock 
For answers to common questions, Ask Gunrock! Our chatbot is available 24/7 to answer your general financial aid and scholarships questions. You'll find our chatbot on select web pages, including this one, in the lower right corner.

Where to find answers
Here's a quick guide on the types of questions that can be answered 24/7 here online, or when an email, phone call, or visit is recommended.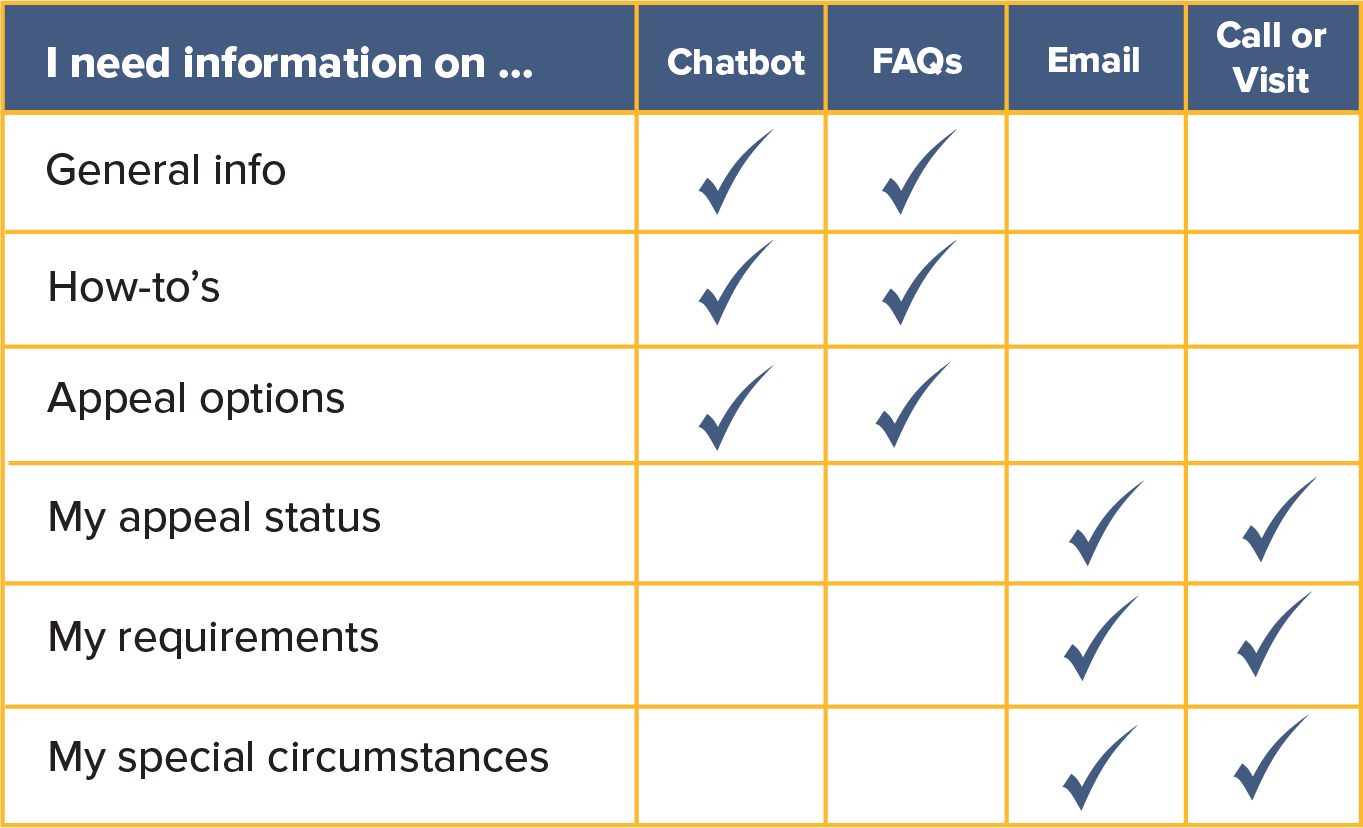 >